Mobile Device Digital Forensics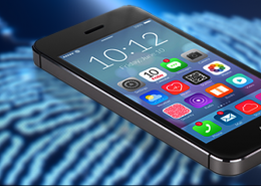 Our highly-qualified mobile forensic examiners at Coker Forensic Services are experts in applying state-of-the-art forensic technology to assist investigators in uncovering and preserving crucial evidence in such investigations.
​
Mobile vs. Computer Forensics Although Mobile and Computer forensics share techniques in common, mobile forensics requires additional tools and techniques due to the unique characteristics of mobile devices.
We don't spend our lives in front of desktops or laptops – they travel with us as smartphones, wearables, and automotive systems. There may be no better witness to someone's activities than the devices they bring with them.
​
Reduced Standardization in Mobile Devices Hardware, storage media and interfaces are far less standardized than in the world of PCs. Mobile device manufacturers employ proprietary operating systems, file systems, services and peripherals far more than desktop or laptop manufacturers. The mobile world deploys a richer selection of apps to their phones or tablets than for PCs too. Such factors require our examiners to apply a larger set of specialized evidence search and extract techniques.
​
Commonalities However, the approaches toward device investigation for computers and mobile devices are similar. Our highly-trained forensics investigators identify and secure all potential evidence sources and image memory and other storage media bit-by-bit for further examination in our state-of-the-art facilities. Email, logs, metadata, browser data and app documents are among the data thoroughly searched for evidence.
Additionally, our examiners explore the hidden recesses of a mobile device including protected areas of memory, files and apps. They are also adept at defeating attempts to hide data using obfuscation, encryption and file re-typing techniques as well as the use of anti-forensics malware.
​
Our Mobile Forensics Certifications Coker Forensic Service's mobile device examiners hold the most sought after mobile forensics certifications in the industry in addition to first-responder and e-discovery training, all of which are regularly verified by 3rd-party certifications:
Cellebrite Mobile Forensic Fundamentals (CMFF)

Cellebrite Advanced Smartphone Analysis (CASA)

Cellebrite Certified Operator (CCO)

Cellebrite Certified Mobile Examiner (CCME)

Cellebrite Certified Physical Analyst (CCPA)

Ways Forensics Certification (XFC)<

EnCase® Certified eDiscovery Practitioner (EnCEP)

Certified Forensic Security Responder (CFSR)
Our digital forensic teams in Birmingham, AL, Mobile, AL, Atlanta, GA, Tampa, FL follow stringent ethical and legal guidelines pertaining to evidence gathering, authentication and integrity. Their work is backed by professional, unbiased reports that are the basis for providing in-court expert testimony as well.
​
Your Best Choice in Mobile Forensics Regardless of the matters being investigated, such as divorce, infidelity, company policy violations, IP disputes, liability claims, theft, homicide, etc., our mobile forensics service plays a critical role in uncovering wrongdoing.
​
Any Device or Media We examine any type or brand of mobile device and all kinds of digital media including SIM cards, memory cards, on-device memory and peripherals. We are experts in the most advanced investigative techniques such as chip subtraction and JTAG extraction.
​
Cutting-Edge Facilities Our mobile forensics team is supported by industry-best facilities, technologies and tools. We comply with leading security and confidentiality standards such as SSAE 16 SOC 1 Type II, SOC 2 Type I and SOC 3, EU-US Privacy Shield standards, 256-bit encrypted networks and Class 10 ISO 4 Cleanrooms.
We also provide education to clients on how their organization may improve their forensic-readiness with respect to both mobile and fixed computer equipment.
​
Call Today for Assistance with any Mobile Device Investigation Contact Coker Forensic Services to learn more about our state-of-the-art forensic capabilities or to order a free case evaluation. We're available 24/7/365.