Digital Forensics in Los Angeles, San Jose, San Diego, California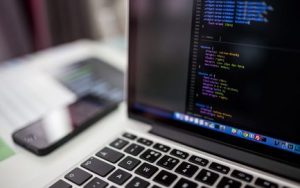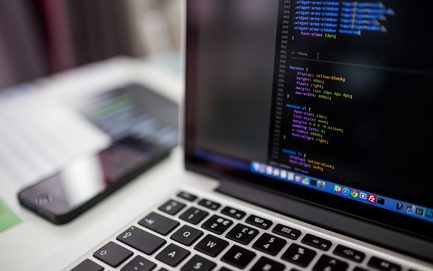 Digital forensics is a particular branch of forensics science in California, that deals with the recovery and investigation of data and information found on various digital devices like cell phones, computers and cloud. Digital Forensics as a term was first used as a replacement for the word computer forensics and that was precisely its scope of study originally. Since the term was first used, the term has continuously expanded its scope and now covers the procurement, analysis and investigation of any device that has digital stored on it.
Broadly, Digital forensics covers computer forensics, cell phone forensic, iPhone forensics and android forensics and can be defined as the process of the identification, preservation, analysis and documentation of digital evidence. Coker Forensics certified experts uncover and interpret electronic data with the primary aim of preserving any evidence available in its authentic original form. Along with this, they also perform structured investigation on this data to reconstruct events from the past by collecting, identifying and validating the digital information extracted.
STEPS OF DIGITAL FORENSICS
The process of Digital forensics follows the below mentioned steps:
Identification: The first step is finding the evidence and noting where it is stored. 
Preservation: Next, the forensics experts isolate, preserve and secure the data extracted by them.
Analysis: The fragments of data thus found are then reconstructed to draw a conclusion based on the evidence. 
Documentation: The data thus collected is then recorded and documented for further use.
Presentation: Lastly, the forensics expert summarizes the information received and draws a conclusion from it for the client.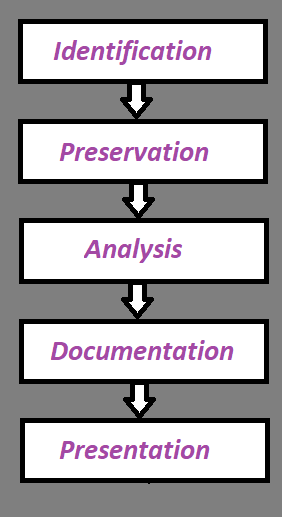 COMPUTER FORENSICS 
Computer forensics is that particular branch of Digital forensics that deals into data and evidence found in computers as well as digital storage media.

The computer forensics discipline emerged as a means for computer data recovery, its restoration and digital evidence generation.

The scope of computer forensics is very wide and covers several client grievances such as digital data discovery, disgruntled employee forensics and divorce and custody digital forensics services.

If a disgruntled and irritated employee goes out to share crucial company information with a competitor, Computer forensics comes to the rescue and can uncover the breach of privacy and trace the responsible person.

In case crucial data is lost from a personal computer due to hard disc or CD ROM crash, such data can be retrieved with the help of computer forensics.

The scope of computer forensics goes beyond simple data recovery and experts can analyse and interpret this data to reconstruct past events which may act as crucial evidence for the client. 
MOBILE DEVICE FORENSICS
Mobile device forensics is that discipline of Digital Forensics that handles recovery of data and digital evidence from mobile devices under a controlled forensic environment. 
Mobile device forensics typically deals in data recovery from android and iphone mobile phones but may also go ahead to cover any device that has a feature for communication and an internal memory, like tablet computers and GPS devices. 
Mobile device digital forensics can be used for text message recovery on Iphone, Android and Samsung. 
Crucial information, invaluable personal videos and photographs, emails, phone banking data etc., can all be extracted and restored using Mobile Device Digital Forensics. 
The team at Coker Forensics comprises of qualified professionals who have multiple years of experience. It spans across a variety of cities across USA including Los Angeles, San Jose, San Diego, CA.  We have experienced and certified forensic investigators, certified fraud examiners, former law enforcement officials, certified digital forensic examiners, data analysts and system and network domain experts. We aim to provide our clients with legally acceptable, accurate and detailed data in computer forensics, cell phone forensics such that it creates secure and trusted results for end users.