Certified Digital Forensic Expert Testimonies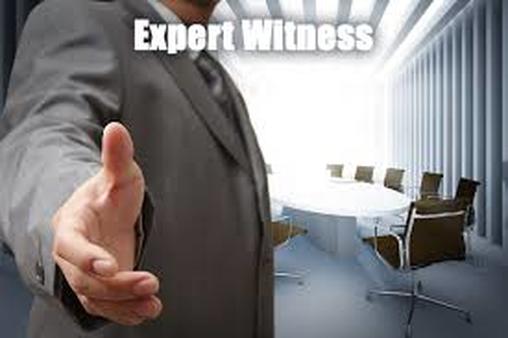 Secure Data Recovery Services is a clear leader in the computer forensics field with the most qualified forensic experts, industry-leading recovery and analysis facilities plus state-of-the-art technologies and procedures. When business and law enforcement organizations or individuals encounter potential sources of evidence in digital form during investigations, they look to Secure Data Recovery for professional, sound forensics expertise to objectively identify and analyze potential evidence.
The Critical Importance of Forensic Reporting It might seem to those outside the computer forensic field that the "glamour" of digital forensics is in the identification, recovery and analysis of evidence and that is somewhat true. However, all those steps would be for naught if our digital forensic examiners were unable to describe their findings in a thoroughly detailed, unbiased manner based on sound reasoning.
Following a superb job of evidence extraction and analysis with a superbly written report takes on even more importance when you consider that in many civil or criminal investigations, our expert findings may not be presented in the light of a courtroom for months or even years later. ​
Backing up Findings with Expert Testimony At that time, the computer forensics experts who worked on the case may be called upon to supply testimony. With an expertly crafted forensic report in hand, they more easily defend their findings and provide our company and client a valuable service.
Our digital forensic staff in Birmingham, AL, Mobile, AL, Atlanta, GA, Tampa, FL is well-trained to support their evidential findings with solid reports and professional testimony that withstands adversarial legal challenges in and out of a courtroom setting. They are trained to begin working on the final report from day one and recording the facts as they come upon them before they go stale.
When giving testimony, they know how to present the findings embodied in their reports as professional opinions arrived at through their years of training and experience rather than absolutes that might face sharp challenges upon cross-examination.
"All the evidence in the world doesn't matter if juries don't understand it. An expert witness should not only explain how digitally stored artifacts were located, but also give the jury some context as to their relevance. Experts are as much instructor as witness." ​
Forensic Reporting Elements Our computer forensics team produces well-organized reports that are easy to digest for legal teams, judges and juries without excessive technical jargon. Presenting reports in this manner facilitates the description of the results via deposition or in-court testimony:
Computer Forensics Certifications
Executive summary of the high points of the report

The goals of the investigation, which must be specific

A reproducible account of the evidence gathering

and preservation steps

A summary of analysis techniques that were applied

The kinds of evidence found in categories such as Internet activity, software, file types, etc.

A timeline of actions relative to the digital artifacts found

Reasonable conclusions supported by the evidence presented concisely
A report often includes additional exhibits such as the qualifications of the examiner or a documentation of the chain-of-custody from the moment of first contact with a system or media. ​
Best-In-Class Computer Forensic Services Available Now Coker Forensic Services is proud of our technical expertise and the ability to accurately, thoroughly and clearly communicate our investigative steps and conclusions, which after all is the most valuable end result. For leading-edge expertise in digital forensics for your next investigation, Contact Coker Forensics for answers to your questions or for a free case evaluation.