Disgruntled Employee Forensics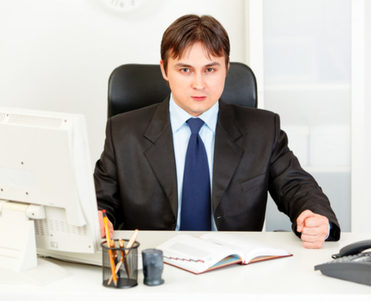 Coker Forensic Services is often called upon by businesses for our forensics expertise when disputes arise related to employment or business operations such as breach of contract, employee misconduct, discrimination, harassment, wrongful termination, intellectual property theft, non-disclosure or non-compete agreements plus many other issues.
​
Our computer and mobile forensics teams gather information from all potential digital sources of evidence, perform detailed analysis and construct a detailed list of digital artifacts, activities and timelines that reveal who did what and when. They can even preserve vital evidence that was hidden intentionally.
​
Time Is of the Essence Sometimes, a company's HR or executive staff detect or anticipate potential employment or contract issues that could lead to litigation. Well-prepared "forensic ready" organizations may maintain a continuous record of digital information useful in cases such as a sudden employee termination or an unexpected charge of sexual harassment.
Regardless of an organization's forensic-readiness, however, it is advisable to seek out additional digital forensics data close to the time of events. Most DVRs automatically erase and overwrite prior recordings as storage space is needed. Thus, it is vital that Coker Forensic Services is brought in as soon as possible to identify extract and sequester highly pertinent information before ongoing use of storage or compute devices obliterates part or all of it. Coker Forensic Services is available 24/7/365 at Birmingham, AL, Mobile, AL, Atlanta GA, Tampa, FL, Huntsville, AL, Montgomery, AL, Orlando, FL, Pensacola, FL, Biloxi, MS.
​
Our Processes – Our forensics staff will immediately secure digital data sources and make bit-by-bit images of their contents along with detailed documentation of the circumstances. We retain images in our secure facilities for later examination if required. All of our procedures are in compliance with ethical, legal and labor law standards.
If an issue or dispute escalates later, on request we perform detailed analysis of the secured images for evidence of wrongdoing or evidence countering claims made by a company or employee. At all times, we follow strict rules of evidence gathering, so that our findings withstand any court challenge. As needed, we support our findings with professional expert testimony.
​
Certified Expertise plus Leading-Edge Facilities Coker Forensic Services maintains industry-leading credentials in digital forensics. Our forensic staff holds all major forensics certifications, regularly verified by third-parties, for all types of computers, mobile devices or storage media.
Our state-of-the-art facilities, including Class 10 ISO 4 Cleanrooms, support an average 96% data recovery rate from any media. We maintain complete security and confidentiality around clients' data. We comply with SSAE 16 SOC 1 Type II, SOC2 Type I and SOC 3 security standards, maintain a 256-bit encrypted network for data transfers, use around-the-clock electronic surveillance plus additional logical and physical controls.
Our business has earned and maintains several trusts, confidentiality and best practices certifications including PCI-DSS, EU-US Privacy Shield and GSA Approved Contractor. We are Trustee and D&B Verified and hold an A+ rating with the Better Business Bureau.
​
For Expert Forensics Assistance in Business or Employee Matters, Call Us Today Take advantage of our many years of digital forensics experience, our cutting-edge technology and the high level of training our staff possess to prepare for employee or business issues that might lead to litigation or to collect the facts in new or ongoing cases.
Contact Coker Forensic Services now for answers to your questions or to initiate a free case evaluation. We're available 24/7/365.