Criminal Defense and Litigation Experience:
Car Wrecks and Accident Reconstruction

Fire Loss Investigations

Call Detail Report Analysis

Divorce - Forensic examination of Mac or PC  hard drives and smart phones

Criminal Defense

Capital Murder

Computer and Internet Crimes

Foreign Corrupt Practices Act (FCPA)

Fraud & Forgery

Sexual Assault/Rape
Digital Forensics:
Email and Text Recovery

Deleted Browser History recovery

Server Data Analysis

Phone & Tablet Data Recovery

PC & Server Forensics

GPS Forensics

Data Recovery (all devices)
Certified Computer Forensic Examiner (CCFE)

Access data Certified Forensic Examiner (ACE)

Certified Mobile Forensics Examiner (CMFE)

Microsoft Certified Systems Engineer - Windows 2000 Server '02; NT 4.0 Server '98

Proficient in forensic tools such as Access data FTK, Magnet Axiom, and Cellebrite UFED.

Experience testifying as an expert witness

Conducted multiple CLE classes on using Digital evidence

Digital Forensic Services in Dallas TX & Houston TX
In each home or office, the majority of the work and correspondence is either done by messages, messages, talks or video calls, or video messages. The world is presently more advanced than at some other point in mankind's set of experiences.
Digital forensic science is applied when you need to recuperate an erased document, text, pictures, visit, or any chronicle whether sound or video, that has been erased either accidentally, or determined to dispose of proof. However long what should be recuperated was in a cell phone, tablet, pc, work area or PC – anything that was once in an advanced gadget can be recuperated.
Coker Forensics is a digital forensics company that has the aptitude important to recuperate any lost or harmed information from advanced and electronic gadgets. Converse with our Digital and Computer Forensic Expert in Tampa, FL, Orlando, FL, Pensacola, FL, Miami, FL and Jacksonville, FL.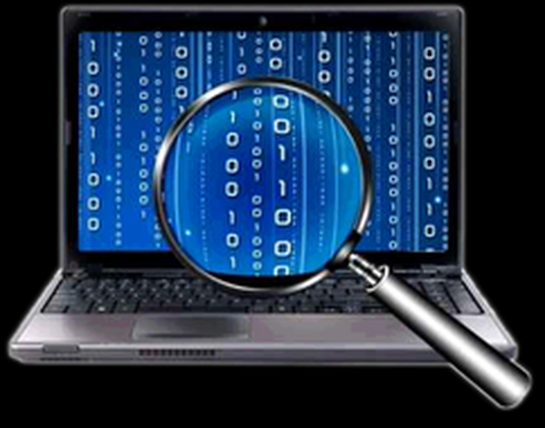 Computer Forensic Experts in Dallas TX & Houston TX
iPhone or Android Cell Phone Data Recovery Experts
Cell phone forensics can help to recover any lost email, message, or picture from your phone. At Coker Forensics we are well equipped to handle any lost data in an iPhone or Android cell phone.
Digital Forensics Services
Digital forensic recovery has advanced to a point where you can be sure that the truth will be discovered. Whether the data was in a PC or Mac, on a desktop or a laptop, computer forensics recovery is sure to restore any and all files that have been deleted.
Text Message Recovery
Ever deleted some important photos or messages from your phone and do not know how to recover them? Cell phone forensics can help to recover any lost email, message, or picture from your phone
Mobile Forensics Dallas TX, Houston TX
Information recuperation isn't simply used to re-establish information that could be lost from your cell phone or PC, it can likewise come in helpful when managing legitimate issues, or when attempting to settle a question. Digital forensic recovery and Computer Forensics can likewise be utilized by the police as proof, in any event, when different kinds of proof have been annihilated. A portion of the situations where digital forensics can determine supportive include:

During a Divorce settlement
In a warmed separation case, one companion may have to demonstrate that their accomplice was cheating or was oppressive during throughout their marriage. However in a considerable lot of these cases, the proof has some time in the past been deleted from the couple's separate electronic gadgets. Digital and computer forensics helps in recuperating all talks, messages, and any recorded video or sound that may prove to be useful during the case hearing. With digital forensics, you can likewise know whether your mate has messed with your telephone and is encroaching upon your security.
In a Child Custody Case
With divorce, all too often, comes child custody cases. Such cases can be very stressful to both the parents and the child or children involved. In cases where there was evidence that one parent is not fit to have custody of the children, if that evidence was deleted from your computer or mobile device, digital forensic discovery helps to recover that evidence and ensure that the child is in the safe care of the right parent.
When Investigating Fraud
Many organizations are known to rapidly dispose of proof when they have been up to speed in false cases. They can rapidly dispose of a paper trail by destroying or consuming the printed copies of archives, and erase all documents from their PCs. Police and insightful specialists regularly acquire a digital forensic scientist to go through the PCs and recuperate any records recently erased to help discover the proof expected to bring extortion charges to the specific organization being examined.
Computer forensic recovery brings out unaltered evidence in the context of many cases and lawsuits.
When Handling Employee Cases
Disputes between employees are increasingly common cases in many offices. An employee can press sexual harassment charges against their boss or fellow colleague, or there can be any number of issues with a poorly written or misunderstood text or email. In such cases, when there was an email or text message sent that has since been deleted, Data forensic recovery can be essential in trying to solve the matter.
Forensic Data Recovery Dallas TX, Houston TX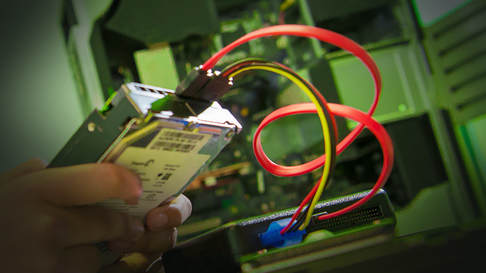 The digital data recovery expert's services are in high demand. Numerous individuals throughout the world discover themselves requiring these services. In order to find the right digital forensic expert, here are some pointers you should look for.
Your digital forensic expert must be able to keep all reports, data, and evidence collected privately and confidentially. This is important in order to protect your privacy and the privacy of any other party involved in the case.
A professional and certified digital forensic scientist will be able to maintain strong ethics, even when approached with a threat or bribe intended to persuade them to get rid of the evidence that they are trying to uncover, or tamper with it in any way.
Always make sure that the computer or digital forensics company you hire is certified. This will help in knowing that they are legal, licensed, and only carry out investigations in a legal and ethical way.
You can choose the best forensic expert by asking for referrals or reading the reviews posted by previous clients, either on their websites or on review-based third party sites.
There are very good digital forensic experts available at a very affordable rate. Do not choose an expert just because they seem too expensive or inexpensive. Always look at the services they will offer rather than what it will cost you.
Why Choose Coker Forensics in Dallas TX & Houston?
With time comes knowledge and understanding, and that is what the team at Coker Forensics has to offer. Having been in the digital data recovery field for quite some time, you can trust us to know our way around any computer, and any mobile device, be it an iPhone or an Android operated phone or tablet. We are certified experts in recovering lost or damaged files. We handle all our clients with the respect and privacy that they deserve. We work very quickly and carefully so as to maintain the evidence without damaging it, and also to provide the evidence when it is needed without delay. Coker Forensics will not only give you the best digital forensic services, but will do so at a very affordable rate. We have some of the most competitive prices on the market. You do not have to go broke to get evidence or to recover your lost data. We are specialists when it comes to recovering any form of digital evidence, and we are always ready to hear from you and address all your concerns through our professional customer service team. Whether you need to prove that your spouse is cheating on you, or prove that the other driver was texting while driving in the case of an accident, the experts at Coker Forensics are well experienced to handle any digital evidence legally and professionally.